Green Room hire includes:
a projector;
tables and chairs;
seating for up to 25 people;
kitchen access with stove and fridge;
doors to a lovely outdoor courtyard;
both meeting room and courtyard area.
Approximate dimensions: 6.8 metres x 8.3 metres
Price: $34.80
Interested in hiring our meeting room? Enquire using the form below and one of our team members will get back to you.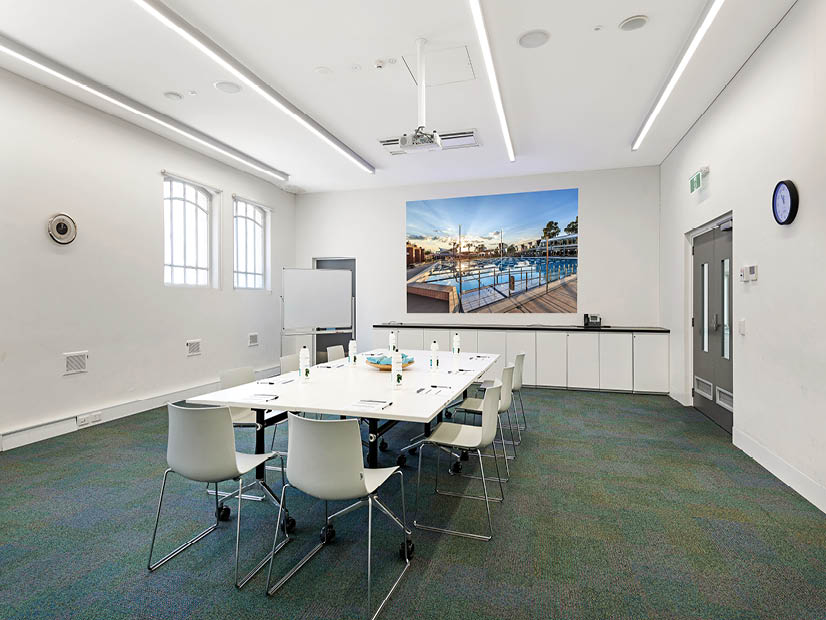 Fill in the form below and we'll get back to you as soon as possible.
Please also read the Carlton Baths facility hire terms and conditions. This provides the hiring terms related to bookings, payment, cancellation fees, insurance requirements, the conditions when marketing or promoting your event, and behaviour expectations at our venue.
Note: this form is a room hire enquiry form and does not constitute a booking.